Warning
: Illegal string offset 'text' in
/home/sergii/public_html/wp-content/themes/bigred/template-parts/content-promo.php
on line
20
Notice
: Uninitialized string offset: 0 in
/home/sergii/public_html/wp-content/themes/bigred/template-parts/content-promo.php
on line
20
Warning

: Illegal string offset 'bg_video' in

/home/sergii/public_html/wp-content/themes/bigred/template-parts/content-promo.php

on line

66 Warning

: Illegal string offset 'xxlarge' in

/home/sergii/public_html/wp-content/themes/bigred/template-parts/content-promo.php

on line

66

data-video-xxl="

Warning

: Illegal string offset 'bg_video' in

/home/sergii/public_html/wp-content/themes/bigred/template-parts/content-promo.php

on line

66 Warning

: Illegal string offset 'xxlarge' in

/home/sergii/public_html/wp-content/themes/bigred/template-parts/content-promo.php

on line

66

1"

Warning

: Illegal string offset 'bg_video' in

/home/sergii/public_html/wp-content/themes/bigred/template-parts/content-promo.php

on line

67 Warning

: Illegal string offset 'xlarge' in

/home/sergii/public_html/wp-content/themes/bigred/template-parts/content-promo.php

on line

67

data-video-xl="

Warning

: Illegal string offset 'bg_video' in

/home/sergii/public_html/wp-content/themes/bigred/template-parts/content-promo.php

on line

67 Warning

: Illegal string offset 'xlarge' in

/home/sergii/public_html/wp-content/themes/bigred/template-parts/content-promo.php

on line

67

1"

Warning

: Illegal string offset 'bg_video' in

/home/sergii/public_html/wp-content/themes/bigred/template-parts/content-promo.php

on line

68 Warning

: Illegal string offset 'large' in

/home/sergii/public_html/wp-content/themes/bigred/template-parts/content-promo.php

on line

68

data-video-lg="

Warning

: Illegal string offset 'bg_video' in

/home/sergii/public_html/wp-content/themes/bigred/template-parts/content-promo.php

on line

68 Warning

: Illegal string offset 'large' in

/home/sergii/public_html/wp-content/themes/bigred/template-parts/content-promo.php

on line

68

1"

Warning

: Illegal string offset 'bg_video' in

/home/sergii/public_html/wp-content/themes/bigred/template-parts/content-promo.php

on line

69 Warning

: Illegal string offset 'medium' in

/home/sergii/public_html/wp-content/themes/bigred/template-parts/content-promo.php

on line

69

data-video-md="

Warning

: Illegal string offset 'bg_video' in

/home/sergii/public_html/wp-content/themes/bigred/template-parts/content-promo.php

on line

69 Warning

: Illegal string offset 'medium' in

/home/sergii/public_html/wp-content/themes/bigred/template-parts/content-promo.php

on line

69

1"

Warning

: Illegal string offset 'bg_video' in

/home/sergii/public_html/wp-content/themes/bigred/template-parts/content-promo.php

on line

70 Warning

: Illegal string offset 'small' in

/home/sergii/public_html/wp-content/themes/bigred/template-parts/content-promo.php

on line

70

data-video-sm="

Warning

: Illegal string offset 'bg_video' in

/home/sergii/public_html/wp-content/themes/bigred/template-parts/content-promo.php

on line

70 Warning

: Illegal string offset 'small' in

/home/sergii/public_html/wp-content/themes/bigred/template-parts/content-promo.php

on line

70

1"

Warning

: Illegal string offset 'bg_video' in

/home/sergii/public_html/wp-content/themes/bigred/template-parts/content-promo.php

on line

71 Warning

: Illegal string offset 'xsmall' in

/home/sergii/public_html/wp-content/themes/bigred/template-parts/content-promo.php

on line

71

data-video-xs="

Warning

: Illegal string offset 'bg_video' in

/home/sergii/public_html/wp-content/themes/bigred/template-parts/content-promo.php

on line

71 Warning

: Illegal string offset 'xsmall' in

/home/sergii/public_html/wp-content/themes/bigred/template-parts/content-promo.php

on line

71

1" >


Warning: Invalid argument supplied for foreach() in /home/sergii/public_html/wp-content/themes/bigred/template-parts/content-promo.php on line 78



Warning: count(): Parameter must be an array or an object that implements Countable in /home/sergii/public_html/wp-content/themes/bigred/template-parts/content-promo.php on line 90

Sandman Treasure hunt
Join us on a quest of non-stop fun for everyone! You will navigate through the desert to try and locate the undiscovered Sandman's loot that has been buried deep in the desert for hundreds of years.
Choose your ride!

Warning: Invalid argument supplied for foreach() in /home/sergii/public_html/wp-content/themes/bigred/template-parts/content-archive.php on line 46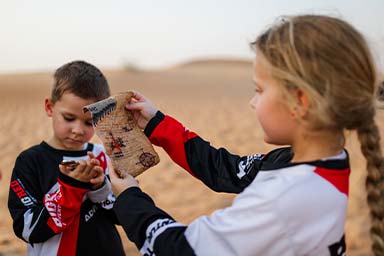 Rejoignez-nous dans une quête de plaisir non-stop pour tout le monde ! Vous naviguerez dans le désert pour tenter de localiser le butin du marchand de sable qui n'a pas été découvert et qui est enfoui dans le désert depuis des centaines d'années.
Tour duration:

2

Seats:

4
2800 AED

Reserve


Warning: Illegal string offset 'enable' in /home/sergii/public_html/wp-content/themes/bigred/template-parts/content-archive.php on line 121

Notice: Uninitialized string offset: 0 in /home/sergii/public_html/wp-content/themes/bigred/template-parts/content-archive.php on line 121

Warning: Illegal string offset 'enable' in /home/sergii/public_html/wp-content/themes/bigred/template-parts/content-archive.php on line 158

Notice: Uninitialized string offset: 0 in /home/sergii/public_html/wp-content/themes/bigred/template-parts/content-archive.php on line 158