Book online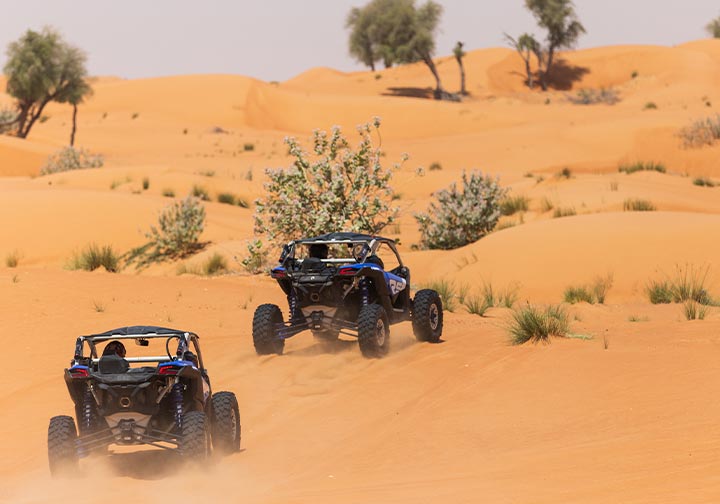 Dune Buggy Tours
Are you searching for the pure thrill and beauty of the Arabian desert? Do you long for more than broken promises and average service – an experience that takes you beyond your wildest imagination? We have dedicated our company's existence to delivering tours that exceed expectation and that deliver on immaculate quality and absolute touring pleasure. 
Big Red Adventure Tours offers the best maintained fleet in the industry without question. The real question is: are you ready to take on the desert in this powerful, safe and adrenaline filled adventure sport? 
Take your ultimate pick between our fleet of Polaris RS1's (1-Seater), our Can-Am X3 Turbo (2-Seaters and 4-Seaters) or take on The Berserker – our brand-new Can-Am Maverick R – 240 HP (2-Seater)
Our dune buggies are tailored with advanced safety features for desert adventures; these include 4-point race harnesses, doors, and full roll cages. All protective equipment is provided – sanitized, cleaned and of superior standards. Our professionally trained guides will take you through our desert playground with snacks, refreshments, and sand boarding along the way. You wanted lifelong memories – come and take it.
Safety info
Here at Big Red your safety is part of our organizational culture and is our ultimate priority. Satisfaction and adrenaline come standard.
All our staff are trained first responders and professionals in desert touring with an extensive set of knowledge and training in our profession. We don't play when it comes to ensuring our clients are well taken care of. Our guides will provide a fully detailed safety and buggy operations briefing at the onset of every tour. All protective gear is provided (helmet, long sleeve branded shirt and gloves) and our vehicles are strictly maintained to the highest industry specifications with roll cages and 4-point race spec harnesses which are fully serviced daily. All you need to worry about is having an absolute blast with us and remember to wear something you don't mind getting a little sandy with a pair of closed shoes. The rest we will take care of.
The Industry Leader in Safety
First Class Mechanics and Recovery Team
Book your tour now
We provide all necessary gear you will need for all our tours.
All our staff are trained First Aiders.
Safety and operation briefing before each tour.
4-point safety harnesses are installed on all of our machines
Recovery by Landcruiser during whole duration of tour
All safety equipment and first aid kit with our tour guide for the whole duration of the tour
We advise to wear casual sportswear on our buggy tours.
For buggy tours you will be provided with: helmet, gloves.
We provide refreshments on all our tours including water and soft drinks.
Snacks can be arranged at extra cost of AED 50. Please mention this at the time of booking.
GoPro cameras can be arranged at extra cost of AED 150. Please mention this at the time of booking.
Minimum age to self drive a buggy is 16 years.
No driving license is required for any of our tours.
To accompany as a passenger the minimum age is 5 years.
We cannot accomodate pregnant women on any tours due to the terrain.
Rip through massive golden sand dunes in an endlessly magnificent landscape.
Well-paced tour based on driver ability, enjoy power on demand in our meticulously maintained vehicles.
You will visit the most iconic Arabian desert landscapes such as Big Red dune, Pink Rock, Valley of a Thousand Dunes and the majestic Lost Trees Oasis.
Selfie with a free-roaming camel (we cannot guarantee, but we mostly meet them on morning sessions).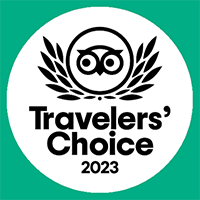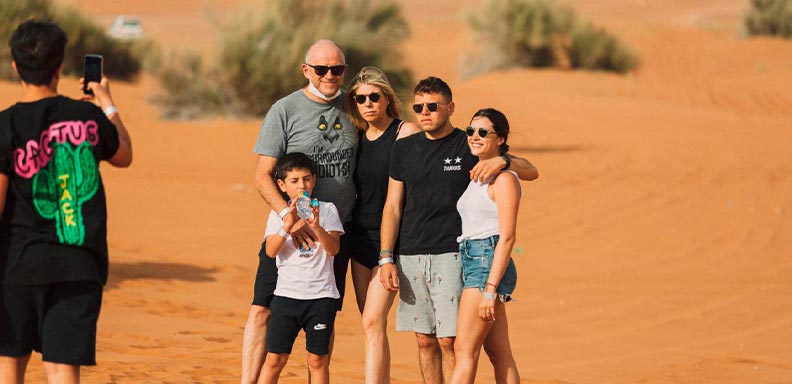 Had a great time driving in the dunes, was well worth the 5.30am pickup time. Eric was an amazing guide! Would 100% recommend, make sure you give the sandboarding a go aswell.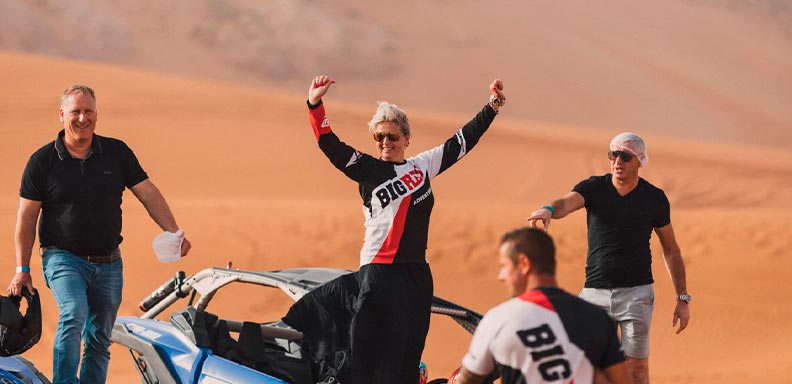 A fantastic experience from booking, to pick up and drop off to the actual desert experience! We had a brilliant time as a family of 4 with Tiaan taking great care to ensure we were comfortable throughout.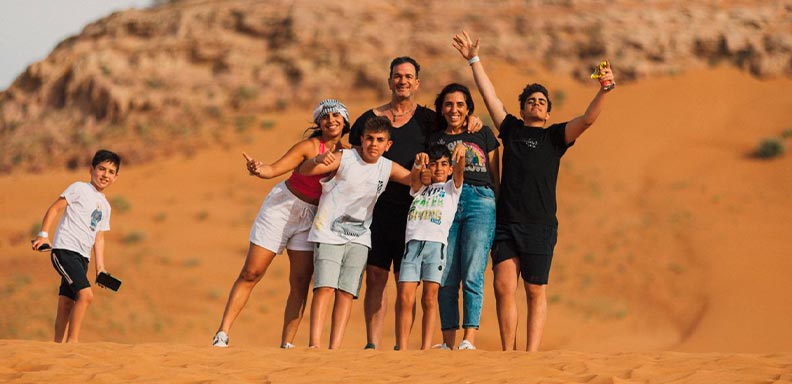 Donovan was a very very great and proffessionel guy, hi take care about us , hi take many photos, we made a sandboard, havent fraich drinks Thanks a lot to Donovan and all team BIG RED